The Democrats want to put "harmful content" and "trigger" warnings on America's founding documents. Don't believe it? Look at the National Archives website for yourself.
This is OUTRAGEOUS!
Dishonoring our Constitution, Bill of Rights, and Declaration of Independence with "trigger warnings" to appease Democrats' woke agenda is not only unacceptable – it's downright shameful.
I've teamed up with U.S. Senator Roger Marshall and Congressman Dan Crenshaw to put an end to this madness.
↓↓ Watch the video below ↓↓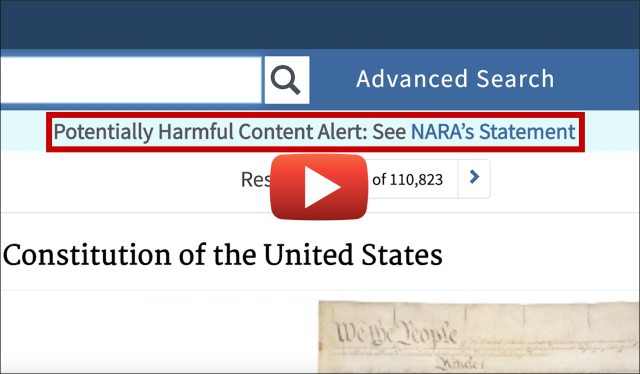 To watch on YouTube, click here.