With summer on the horizon and the end of the pandemic in sight, there are many reasons for Idahoans to celebrate. However, as we get closer to normal, small businesses across the Gem State still need Idahoans' support!

This week, the Idaho Department of Commerce and I launched the second annual Support Local Gems initiative to celebrate Idaho's small businesses.

To watch the video on Youtube, click here.



1. Buy From a Local Retailer

The best way to support Idaho's small businesses is to go right to the source! Stop by your favorite local retailer and purchase an item to show them you care. Even a small purchase makes a big difference.

2. Purchase a Gift Card

Need a present for a loved one? Gift cards are another great way to support Idaho's small businesses. When you buy a gift card, your money goes directly to the retailer, allowing them to realize their profits immediately and giving your loved one the freedom to select the perfect item with the store credit.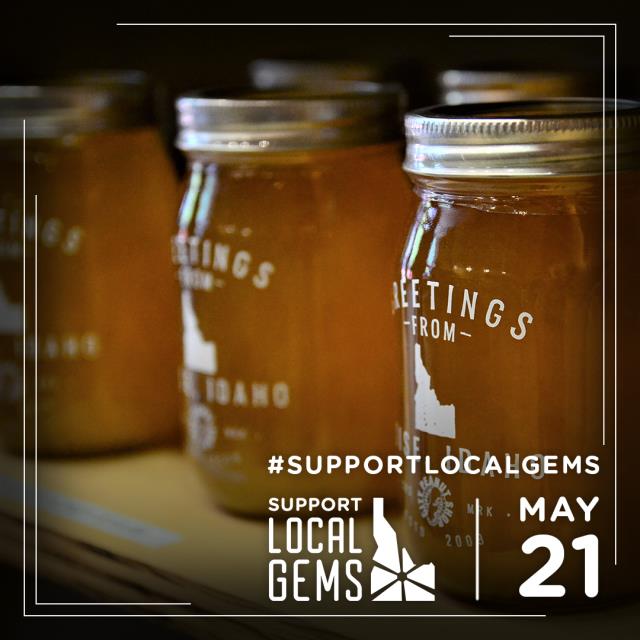 3. Dine at Your Favorite Restaurant
Restaurants were hit hard by the pandemic. Now, with restrictions drawn back, we can fully support our local eateries. Celebrate Idaho's local gems by visiting a neighborhood restaurant, brewery or winery with your friends or loved ones.


4. Order Takeout or Delivery
Don't want to dine at a crowded restaurant? No problem! Ordering takeout from a local restaurant is a great way to support community businesses from the comfort of your home.


5. Post a Review Online
You don't have to spend money to Support Local Gems! Show a local business you care by writing a positive review online or giving them a shout-out on social media. Any action, no matter how small, can make a difference in your community.

Our small businesses are the lifeblood of our communities. Now it's our turn to support them. Thank you for supporting Idaho's small businesses tomorrow on Friday, May 21st!

Sincerely,
To learn more about the Support Local Gems initiative and to find information about small businesses in your community, click here.