Idaho's small businesses epitomize what makes Idaho strong, and they deserve our support.

This week, the Idaho Department of Commerce and I launched the third annual Support Local Gems initiative to celebrate Idaho's small businesses.

Tomorrow on May 6th, show your support for the local businesses that make Idaho special. Here's how you can support small businesses in your community: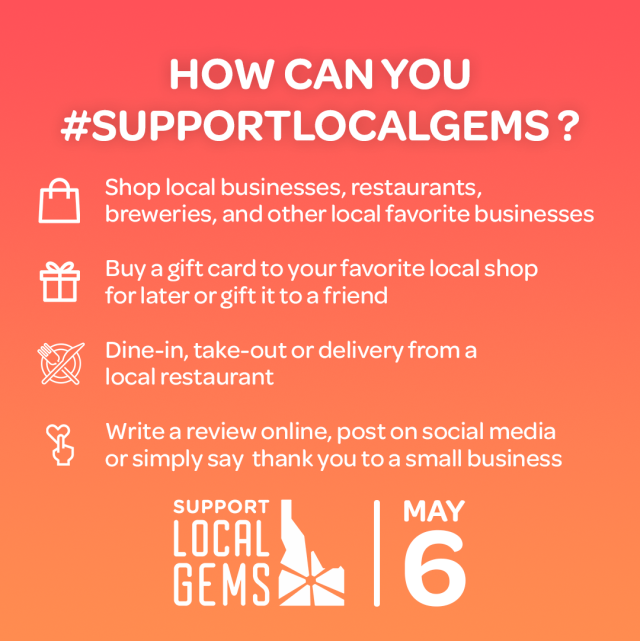 Our small businesses are the lifeblood of our communities. Tomorrow, Friday, May 6th, let's support them.
WATCH
Support Local Gems: "Idaho holds a different heart"