Biden Administration has no plan to secure southern border as it ends Title 42
The Biden Administration continues to pour gasoline on the crisis at the southern border. It will lift the most important policy responsible for deterring illegal immigrants from entering the country.
Here are just a few of the headlines: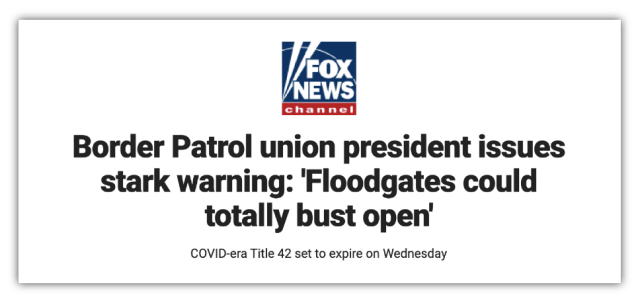 Hundreds of thousands of migrants awaiting the end of Title 42 have amassed just across the border, and the Biden Administration has no plan to manage this looming surge.
President Biden must secure our border now.